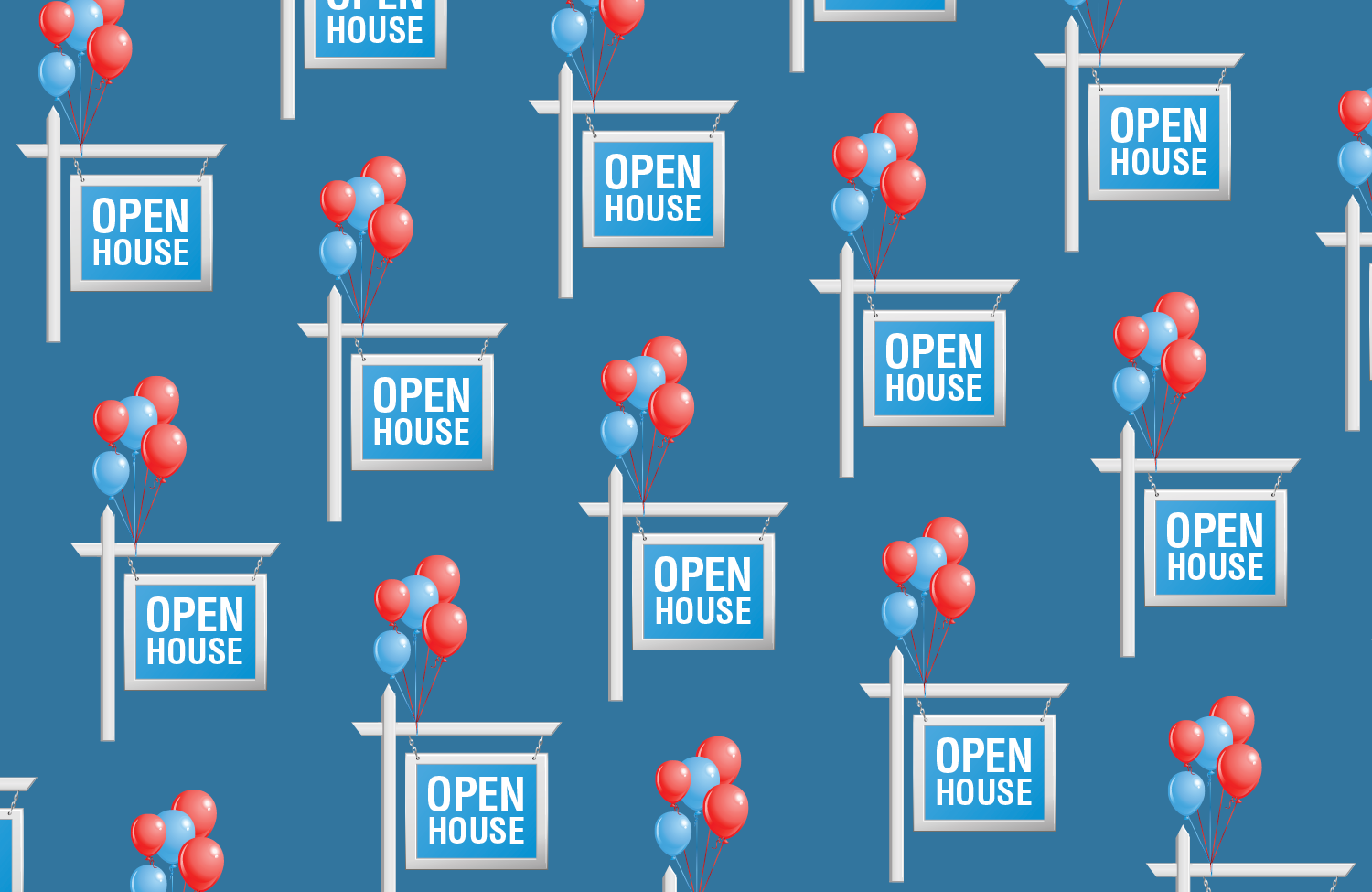 Tips for a Successful Open House
Considering selling your home? Hosting an open house is an effective way to drive traffic to your home and increase its exposure to prospective buyers. According to the National Association of Realtors, forty-one percent of buyers attended an open house during their home search (2022 Home Buyers and Sellers Generational Trends). This proves that open houses hold value, especially in a slower market. While you're not guaranteed an immediate sale with an open house, it can improve the likelihood of selling your home at a higher price by generating interest and initiating bidding wars.

Benefits of an open house:

Generally speaking, open houses can be a valuable marketing tool if:
Your home is unique compared to others in your area,
Your property has desirable features (like a private dock or waterfront view),
The area of your home is in high demand,
Your home appeals to first-time buyers,
Or, you don't want to deal with the inconvenience of frequent private showings.
Homes that are in high crime areas, too hard to find, require major renovations, or luxury homes located in exclusive neighborhoods may not be the right fit for an open house. Speak with your real estate agent directly about whether or not your home could benefit from one.

Seller Tips

As the seller, you want your open house to be successful so that your home has the opportunity to sell quickly and for the best price.

Before the open house:
Timing is everything – Did you know? Seventy-five percent of agents say Sunday is the best day of the week to hold an open house (Homelight). However, weekends in general are desirable since they allow for a more flexible schedule. When determining the time of day, you'll want to consider the location that your home is in. Higher traffic areas may benefit from an earlier time, while more rural homes could allow for an afternoon showing.
Promote your open house online – According to the 2022 Home Buyers and Sellers Generational Trends, ninety-five percent of all buyers used the internet to search for homes. Utilize social media channels like Facebook and Instagram, as well as home-based websites such as MLS, Nextdoor, Zillow and Trulia. Relevant hashtags can help promote your open house to a wider audience. The photographs that you choose are going to make the first impression, so make sure they're high quality.
Gather signage – Order open house signs or ask if your real estate agent can provide them. Determine where you may need to place signs and if your neighborhood has any rules against signage.
Depersonalize and declutter your home – Remove any personal pictures and organize living spaces, closets, cabinets and drawers.
Enhance your curb appeal – Maintain your lawn, pressure wash the exterior, and touch up paint if needed.
Consider staging your home – Your home may benefit from professional staging. For more information on home staging, read our blog!
Day-of:
Deep clean!
Put out signage – Make sure you have all entrances to your home or neighborhood covered. It can be helpful to drive the route after you've placed the signs out.
Bring in natural light – Open all curtains and blinds and turn on any lights.
Provide a touch of home – Set out a vase of fresh flowers or herbs, set the table, or place a bowl of fresh fruit in the kitchen.
Turn on some background music – Pop and rock are the most popular genres for selling a home according to a survey by Living Cozy.
Offer appropriate refreshments – You want the buyer to envision themselves living in your home. If it's a luxury setting, consider setting out a charcuterie board, or if it's the heat of summer, help guests cool down by providing freezer pops or lemonade.
Have a takeaway – Highlight unique features of your home, renovations, or recent replacements on a property sheet. Provide any updated inspection reports. These serve as takeaways for buyers to help them remember your home.
Remove pets – Many people are allergic to animals or simply don't want to see pet areas when viewing a home. Hide any pet beds, litter boxes, toys, etc. Make sure to take pets with you during the open house.
No cars should be in the driveway or garage.
LEAVE! The open house should be run by your trusted real estate agent. Plus, buyers will feel more relaxed knowing the seller isn't watching their every move.
After the open house:
Speak with your real estate agent about any feedback and ensure they're following up with attendees.
Buyer Tips

Buyers can maximize their open house experience by following these tips:
Come prepared – The first step in any home search should be getting pre-qualified. A letter of pre-qualification shows sellers that you're serious and can secure the financing necessary to purchase their home. You'll also want to do your research on the home, surrounding area, and market.
Take notes – Make a list of pros and cons as you walk through the house while it's fresh in your mind.
Ask questions – Talk to the listing agent! Now is the time for you to ask any questions. Some popular questions include what year the home was built, if there's an HOA, how long the home's been on the market, if there are any problems that can be disclosed, what the neighborhood and local school system is like, and what appliances are included.
Document – Ask if you can take pictures and/or video of the home. These will be helpful to look back on later.
Keep an eye out – Examine the condition of the neighborhood, whether the home is in a flood zone, any damages or necessary repairs, signs of mold, drafts around windows or doors, warped flooring, rust, or signs that the seller has not been properly maintaining the property (like overgrown grass, leaky faucets, etc.).
Bring tools – A measuring tape could come in handy if you have large pieces of furniture you plan to move.
Don't overshare – Keep your budget and details about your home search close. If you plan to make an offer on the home, you don't want the listing agent or other attendees to be privy to everything.
Make a folder – Grab any takeaways, like property sheets, and organize into a folder for easy reviewing.
Categories